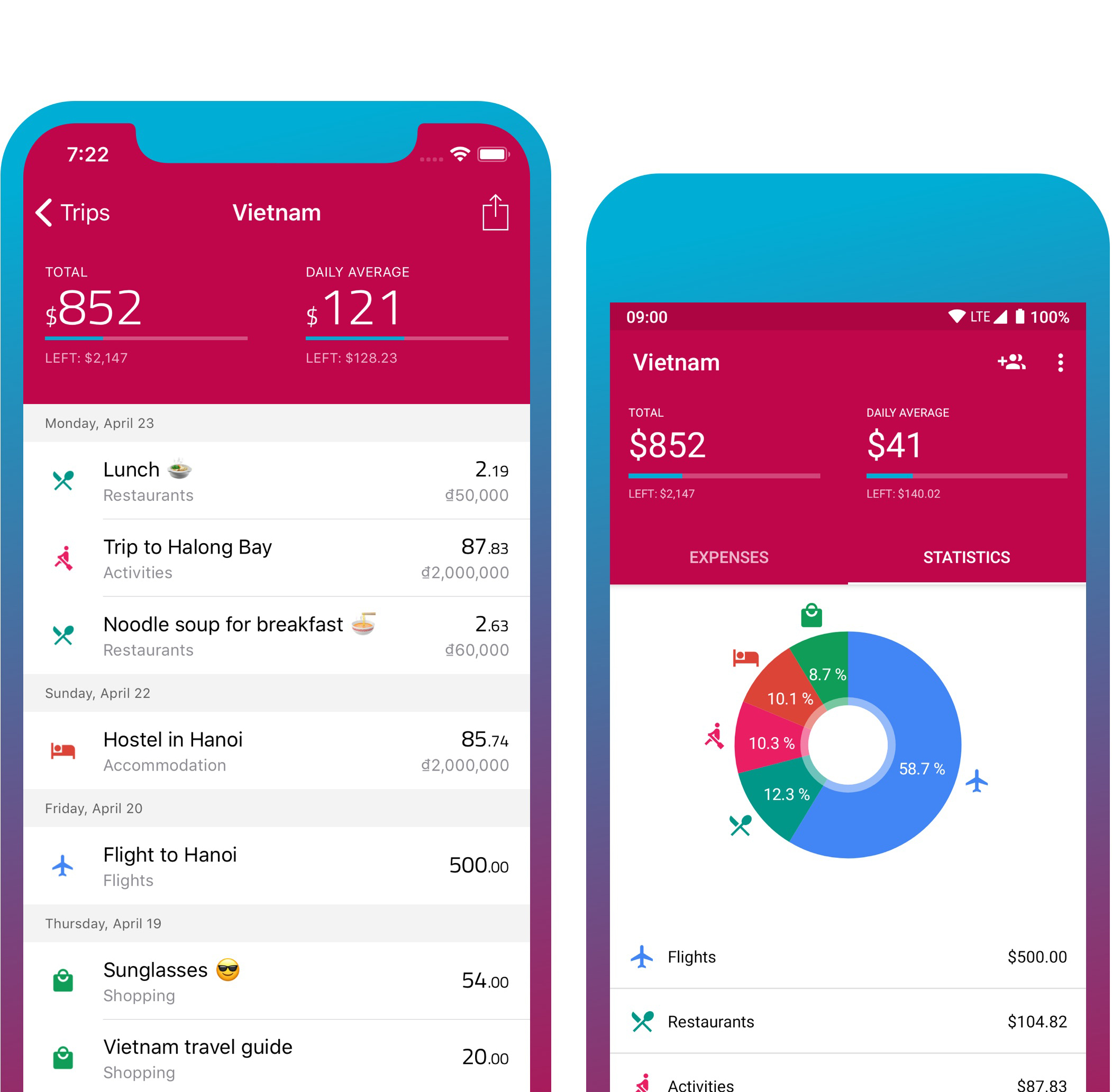 TravelSpend
TravelSpend is a project that I started myself. It's a budget tracker app specifically designed for travelers and it's available on Android and iOS.
This project started off as a side project in form of an Android app. But the app was so successful that I decided to put more effort into the project and build an iOS app as well. Currently the apps have about 5200 active weekly users and are seeing a considerable amount of growth.
This project has also been a great opportunity to work on my design skills and to learn a bit about backend development with NodeJS and PostgreSQL.